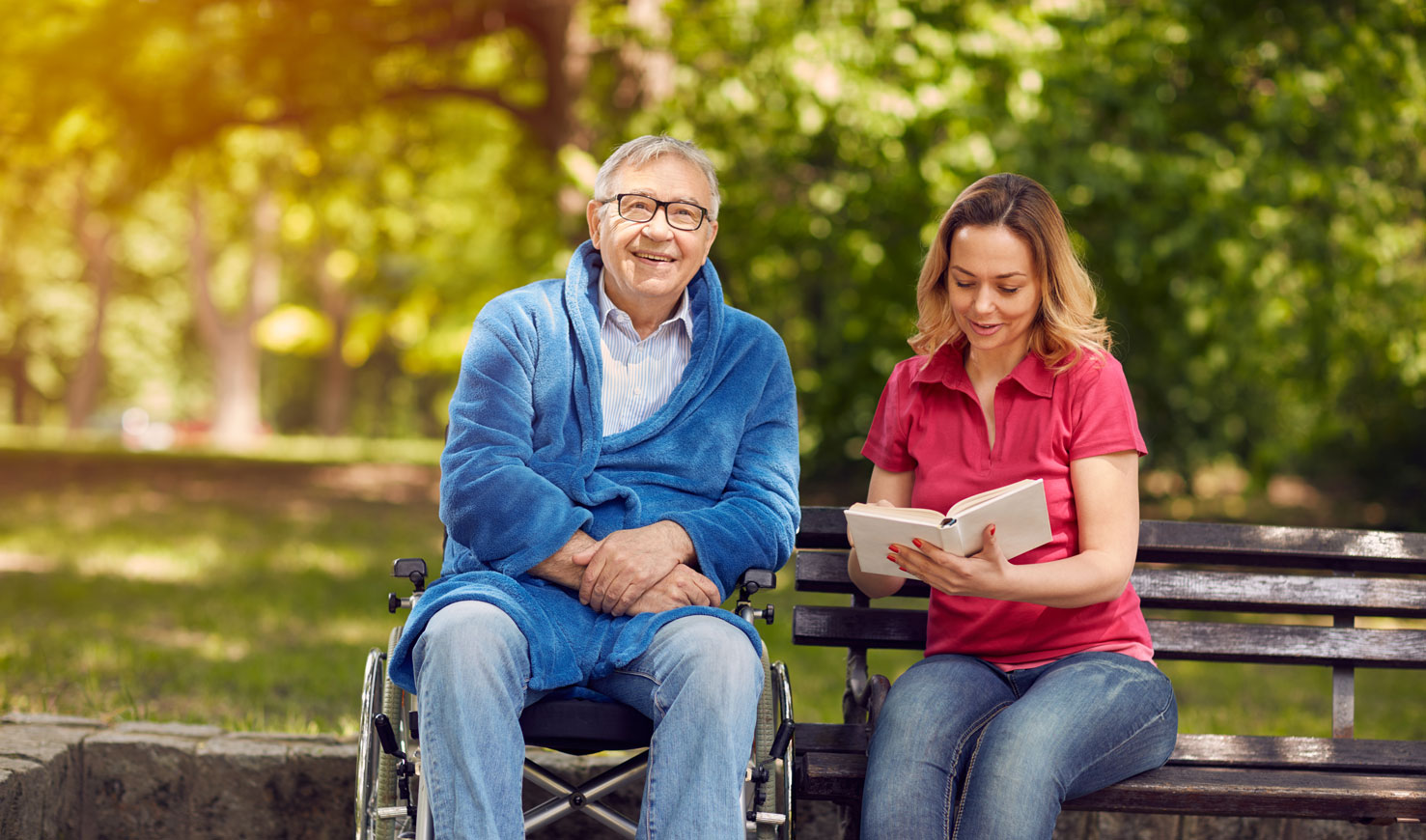 Our Services
Allowing seniors to stay in their home as they age is not only greatly preferred by most seniors, but can also result in better health outcomes. As a local business, we maintain a small team of dedicated and skilled caregivers that provide a wide range of home care services to assist clients through every stage of the aging process.
Caring Companionship
Sometimes all you need is Just A Little Help to stay in your home and maintain your independence. Contact us if you or a family member would like some help with everyday activities, such as:
Providing medication reminders
Transporting to appointments
Running errands
 
Personal Care
When more care is needed, we're here for you. Our caregivers are skilled at helping seniors as they transition to needing help with the tasks of daily living, such as:
Dressing and grooming
Bathing and hygiene
Feeding
In-Depth Care
When a family is going through a difficult time, having a caregiver from Just A Little Help can make all the difference. Family members can tend to other obligations or get much-needed respite, assured that their loved one will receive the best of care. Some examples include:
Alzheimer's care
Post-surgery care
Hospice support
Our Rates and Policies
Our rates reflect our company's core value of paying caregivers a living wage. Our services are billed hourly, with a four-hour minimum, and are based upon the level of care needed. Please contact us to discuss your situation. We are always happy to work with your schedule and budget to find the best way that we can provide you with Just A Little Help.
Clients are billed for miles accrued by a caregiver while providing client services during a shift, based on the current Federal mileage rate. Rates for work done on major holidays are time-and-a-half.
Our services are not covered by Medicare. Some insurance companies do cover our care and we will work with you to get things set up with your insurance company.
Some clients may need special services that are slightly outside the scope of what we normally provide. These services can be arranged for and the rates will be determined on a case-by-case basis. Some examples include:
Moving
Cleaning Deeply
Organizing and Downsizing a Household
Escorting to Special Events or on Travel
Whatever your needs, please contact owner Sarah Graham today to discuss them.
List of Services
Below is a detailed list of the services we typically provide our clients. If you see some items that apply to you, or if you think you might have some need for assistance that is not on the list, please contact us, in either case.
COMPANIONSHIP
Giving One-on-One Attention
Engaging in Conversation and Listening
Planning and Going On Outings
Accompanying to Activities
Dining Out
Transitioning to a New Environment
Going for Walks
MEALS
Planning and Preparing Meals
Shopping for Groceries
Enjoying Meals Together
Encouraging the Consumption of Liquids
MEDICATION
Assisting with Medications from Pre-filled Medisets
Providing Medication Reminders
PERSONAL CARE
Toileting
Dressing
Bathing
Personal Hygiene
LIGHT HOUSEKEEPING
Making Beds
Doing Laundry
Vacuuming
Tidying Kitchen and Bathroom
Caring for Pets
Sorting Mail
Taking Out Trash and Recycling
Decorating for the Holidays
TRANSPORTATION
We can escort clients to:
Medical Appointments – Sit in on appointment & relay information
Hairdresser
Shops
Entertainment
Visit Friends and Relatives
ERRANDS
Taking Client Shopping
Shopping for Clients from their Lists
Picking up Prescriptions or Dry Cleaning, etc.
Running Other Miscellaneous Errands